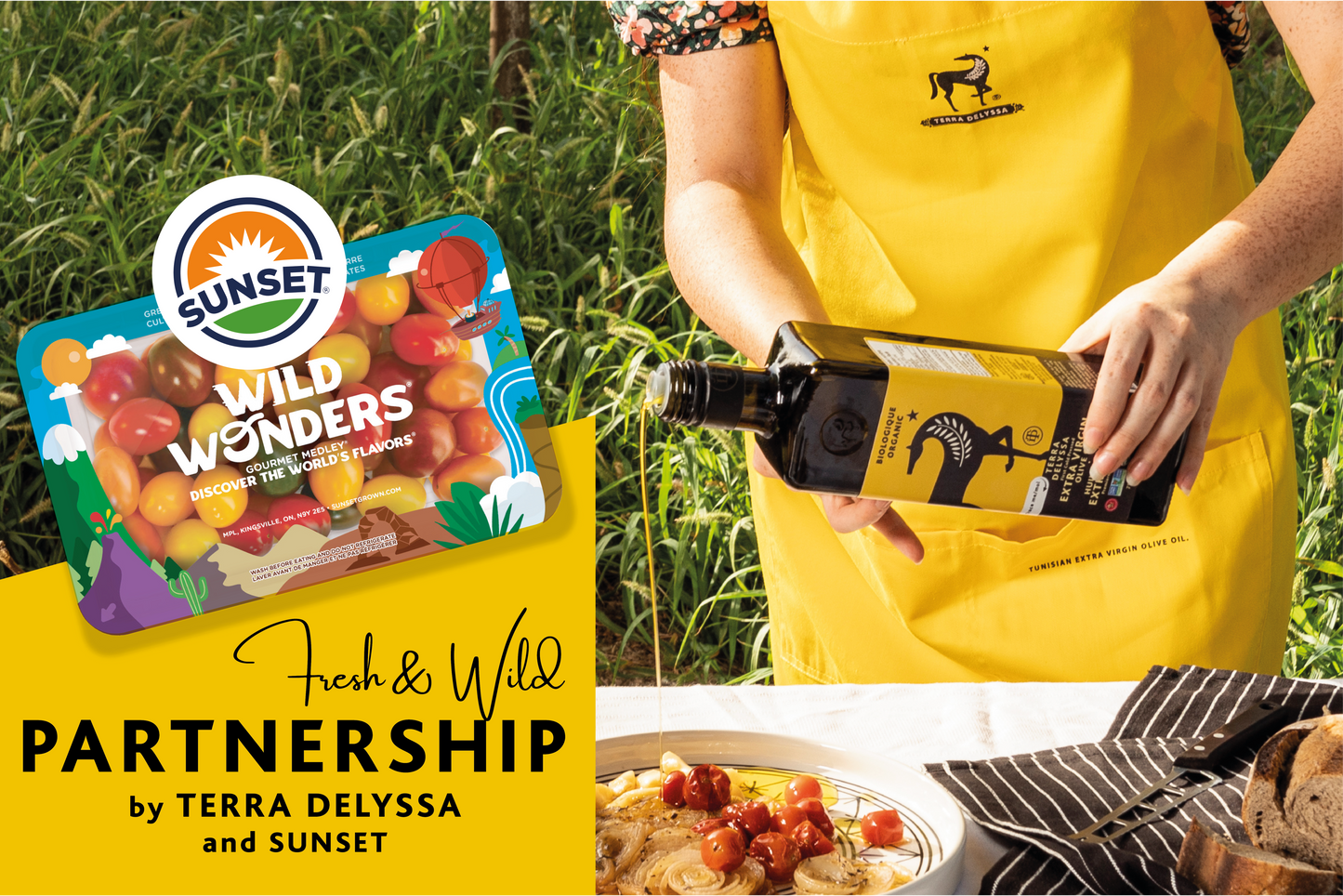 During the month of May, Terra Delyssa and SUNSET® joined forces in an inspiring partnership that focused on flavor, innovation, quality, and healthy living. The collaboration between the two brands proved to be a success, leaving a lasting impact on consumers.
Kira Pocedic, Brand Manager for Mastronardi Produce®, expressed her excitement about the partnership, stating, "We were thrilled to inspire consumers to eat healthy with creative recipes that highlighted our Wild Wonders tomatoes and Terra Delyssa's 100 percent Tunisian Extra Virgin Olive Oil."
Throughout May, both SUNSET® and Terra Delyssa launched captivating recipe video content on Instagram, engaging their followers with delicious and nutritious meal ideas. To further excite their audience, the brands hosted a consumer sweepstake, offering participants the chance to win the ultimate salad prize pack, courtesy of SUNSET® and Terra Delyssa.
The collaboration extended beyond recipe videos and sweepstakes. Content creators such as Blake Menard, Maggie Michalcyzk, Liz Della Croce, and Joni Gomes shared their expertise and creativity, providing consumers with a range of flavorful and healthy recipes. The delectable partnership encouraged individuals to explore new ways of incorporating fresh ingredients into their meals, enticing them to embrace a healthier lifestyle.
Nada Resheidat, Marketing Manager at CHO America, the home of Terra Delyssa, reflected on the natural fit between the two brands, saying, "Partnering with SUNSET® for National Salad Month was a perfect match for us. We share the same passion for providing consumers with high-quality, healthy, and delicious ingredients. Our extra virgin olive oil beautifully complemented the fresh taste of Wild Wonders tomatoes."
The SUNSET® and Terra Delyssa partnership concluded with positive feedback from consumers. As the campaign wrapped up, both brands expressed their gratitude for the opportunity to collaborate and their excitement for potential future endeavors.
Although the partnership has ended, the impact it made on inspiring healthy eating and promoting the consumption of fresh, high-quality ingredients will continue to resonate with consumers. SUNSET® and Terra Delyssa remain committed to their shared values and will undoubtedly explore new opportunities to collaborate and create culinary experiences that delight and nourish their customers.